A documentary by Barbara Zemljič premiered in June 2009 at Kinodvor in Ljubljana.
the official trailer

behind the scenes & the crew

synopsis & the team

send us your stuff!
photos
behind the scenes & the crew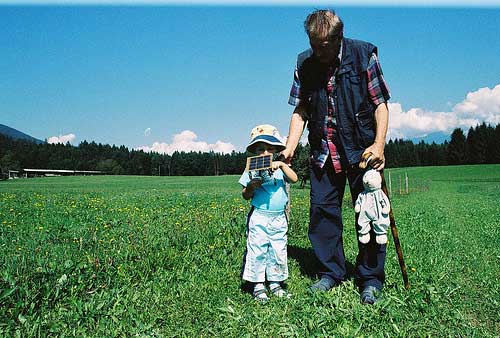 about the movie
2009, 52", digitalna beta
synopsis
The nature's warning is clear: time is running out, and we need to reconsider our way of behaving toward the environment. How do the global changes affect our little state of Slovenia?
An engaging look at the current environmental issues, 'Future Planet' presents exceptional Slovenian individuals - scientists, thinkers, artists - who, through their innovative and visionary work, have adopted a nature friendly lifestyle.
the team
Directed by: Barbara Zemljič
Written by: Romana Zajec
Director of Photography: Aljoša Korenčan
Asistent Director/Line Producer: Urška Samec
Editor: Gorazd Kernel
Grafics Designer: Erik Kapfer
Colour Grader: Nika Autor
Sound Designer: Boštjan Kačičnik
Journalist: Saša Petejan
Executive Producer: Klemen Dvornik
Produced by: Miroslav Mandić
Produced by: Filmostovje, Filmservis, Umanotera
contact
production